The Race Against Extinction was formed in 2008 to help empower ordinary individuals with the means by which to help preserve the natural world for future generations. From its humble beginnings as an Earth Day 5K race on the banks of the Charles River in Boston (consisting of eight participants) to its worldwide Earth Activity Relay Challenge of 2019, the Race Against Extinction team has helped raised hundreds of thousands of dollars and awareness for fellow conservation organizations through various events through the years.
You may have participated as a Cheetah (runner), a Tortoise (walker), a Kangaroo (parent running or walking with their "joey" in a stroller), a Wolf Pack (runner or walker with a dog) or perhaps as a sloth (one who wasn't moving off of their couch that day but who wanted to help save their fellow species) in one of Race Against Extinction Earth Day 5K events. Or you may have seen one of our polar bears running a race (whether it be a 5K, 8K, 10K, half bearathon or even a full marathon). If you were passed by a bear it was our young, fast bear, if you passed a bear it was our older, wiser bear.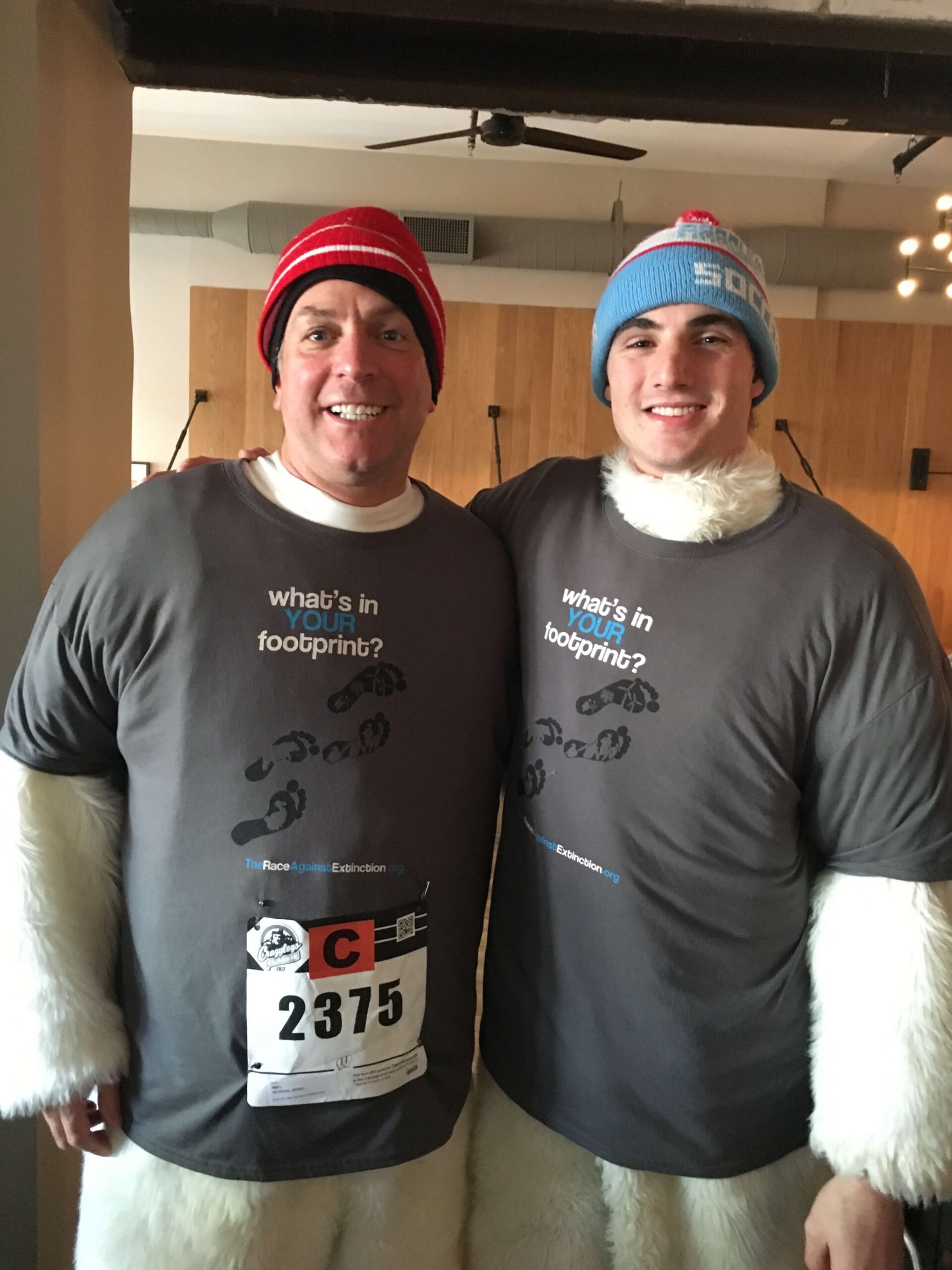 In any event, the Race Against Extinction is run by volunteers, and since we have no overhead costs, our mission is simple.
We provide opportunities for ordinary individuals to help preserve the natural world by assisting established nonprofit conservation organizations.  Since we are set up to raise funds for other nonprofits we act as sort of a 'Switzerland" for other conservation groups and organize events which benefit them – and bring them together to promote a bit of healthy competition among them 
. This year, our central project is The Earth Activity Relay Challenge (#EarthARC), a fun way to get outdoors and celebrate our planet.